A few months ago, this blog wrote about the planned display of the Cyrus Cylinder at the Getty Villa. The Cylinder has been on view since October 2 and will remain there until December 2. Considering that it is the first declaration of religious liberty in Western history, it's a must see.
If you haven't made it out to the Villa (17985 Pacific Coast Highway, Pacific Palisades, 90272) it's worth a visit. The Cylinder, its context, and its impact on western history is fascinating. As the exhibition explains,
The Cyrus Cylinder is among the most celebrated finds from antiquity, with a legacy that resounds to this day. A royal proclamation in clay, it was inscribed after the Persian king Cyrus the Great conquered Babylon in 539 BC. The cuneiform text that covers its surface recounts how he rescued the city from years of misrule, returning cult statues and deported peoples to their proper sanctuaries and settlements.
Cyrus was renowned as a model ruler in ancient Greek and Biblical sources, and the discovery of the cylinder in 1879 has bolstered his reputation, providing a record of his deeds written in his own time. It also attests to the multiethnic nature of the Achaemenid Empire he founded, which introduced innovative forms of writing, religion and luxury goods to the Near East.
I visited the Getty Villa this weekend and the Cylinder exceeded my expectations, it truly represents a turning point in history, and it is, to use a much overused term, awesome. The entire exhibit is impressive, accompanying the Cylinder are artifacts from that period including gold jewelry that can still inspire.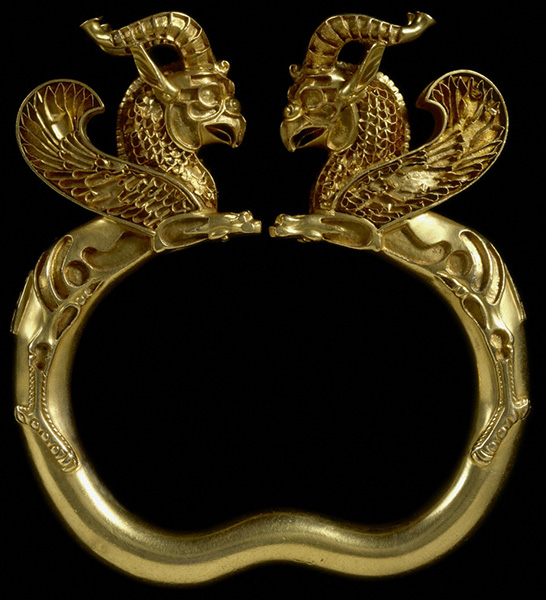 It's only here another four weeks, if you miss it you'll have to visit the British Museum to see it.
COMMENTS
View our privacy policy and terms of service.