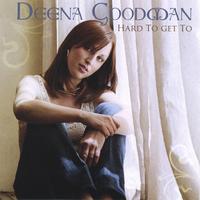 It's not hard to find talented people in this town, which makes it surprising when you discover someone jaw-dropping.
It began when I heard Dov Rosenblatt was in town with his band, Fools for April, a dynamic pairing of acoustic and electric guitar. Having just returned from a weekend at Camp Ramah with his other band, "Blue Fringe—the Jewish one," as he refers to it, he joined family, friends and fans for a Tuesday night gig at the L.A. dive, The Mint.
I threw on some pearls and drove down to Pico-Robertson to catch Dov's act. The dark, intimate club with tables hovering around the stage and horseshoe booths lining the walls evoked the atmosphere of something you'd find in a back alley of downtown Manhattan. I sat down and watched Dov, who was sporting workman's pants and a camel-colored beret, tune his strings. He sang sweet songs with his honey voice, pure and delicate, while his bandmate "C" Lanzbom ripped out aching riffs on the electric. For a Tuesday night, I was content to listen and go home.
But then something happened—a young woman with stringy red hair and bangs covering her eyes walked upon the stage. She sang back-up during a few of Dov's songs and although she respectfully refrained from overpowering him, her presence was captivating. She crooned softly, contorting her face with fervid expression: pouty lips, squinting eyelids and a jaw that seemed elastic. Her name, he said, is Deena Goodman and they grew up together in New Jersey. Intrigued by the interplay of this duo, I stayed.
During a short intermission between acts, a crowd poured in. Not a seat was spared nor a space uninhabited. The energy revved up like the blaring speakers. With a full band behind her (and Dov on guitar) Deena unleashed the full force of her vocal coloratura—and folks, this gal makes Aretha Franklin sound timid. Her voice is this explosive, sultry sensation and her Joplin-styled performance is the perfect complement.
After the show, I caught up with the two of them. Introducing myself from the Jewish Journal, Deena exclaimed, "I'm Jewish!"
But there's more to her story than that.
I learned that she graduated from NYU's Tisch School of the Arts. Did she study musical theater? "Yes, but I don't like to talk about that." Why not? "Because I'm a rock star now!"
She is indeed; but she also possesses a harrowing tale that almost derailed her dreams.
In a few minutes, I'll meet with Dov (pronounced with a long "o") and Deena to get the dish on being young Jewish "rocker" friends from New York and why they love Los Angeles. Stay tuned for more on this wickedly talented team…
COMMENTS
View our privacy policy and terms of service.