- Wild rodents are cuddly and cute and should totally sleep in your bed.
- Tigers make great pets.
(Just don't take them to Vegas.)

- People with British accents are evil.
- All Dogs go to Heaven.** They never hump your leg, eat their own shit or try to maul you.
- It's OK to get married when you're sixteen to a guy you just met in the middle of the ocean. But if you smell like fish, he might not want you.
This is a future episode of Sixteen and Pregnant just waiting to happen

- If your dad knocks up your mom and then abandons her to go live in the middle of the forest, it's all good.
(After all, who needs a father when you can have a homoerotic relationship with a rabbit?)

- You can always tell when someone's lying…It's as plain as the nose on their face.
- Eat wild mushrooms. Especially if a caterpillar says so. And if a Doorknob tells you to drink something from a bottle, then by all means… (After all, if animals or inanimate objects are talking to you, you probably can't do any more damage to your central nervous system.)
- True love conquers all: Even the Beastiality taboo.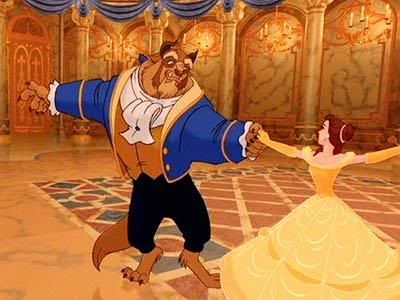 Wait, this is legal, but Gay Marriage isn't?
- You should make out with girls who are unconscious. They want you to.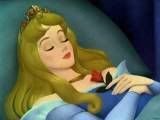 Roofie? Coma? Necrophilia? It's all good.
- An attractive girl who moves into a
shithole
fixer-upper with
seven men
does not a
gang rape
porno make.
If she gets pregnant, it'll make for an interesting episode on the Maury Show.
- You can fly you can fly you can fly! Pixie dust! Happy thoughts! Big ears! Magic carpet! An umbrella! Whatever! (Just send Disney the bills if you break your arm. Or get rabies from the mice in your bed.)
I will cut you!

This post is dedicated to the memory of Professor Alan Dundes. After all, there is a thin line between folklore and fakelore…


And thank you Kelly Revak, Preston Peterson, and Corey Yoquelet for your help… all the way from the other side of the world.
** And yes, I know All Dogs Go To Heaven is NOT a Disney movie. But still.
COMMENTS
View our privacy policy and terms of service.