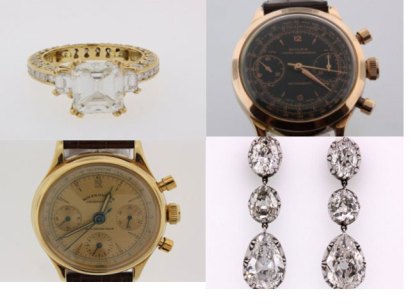 Click here to download the full Madoff catalogue.
From NBCNewYork.com:
It's time for another Madoff auction, and this time, the public has a shot at owning some of Ruth and Bernie's more personal items.

The U.S. Marshals Service has collected 599 items from the Madoff's Upper East Side apartment, which will be auctioned off at the Sheraton New York Hotel and Towers this Saturday.

Gaston and Sheehan Auctioneers will sell off dozens of fur coats, jewelery, and watches to the highest bidders, in addition to some everyday items that give a glimpse into life as a Madoff.
Read the full story at NBCNewYork.com.
COMMENTS
We welcome your feedback.
Privacy Policy
Your information will not be shared or sold without your consent. Get all the details.
Terms of Service
JewishJournal.com has rules for its commenting community.Get all the details.
Publication
JewishJournal.com reserves the right to use your comment in our weekly print publication.